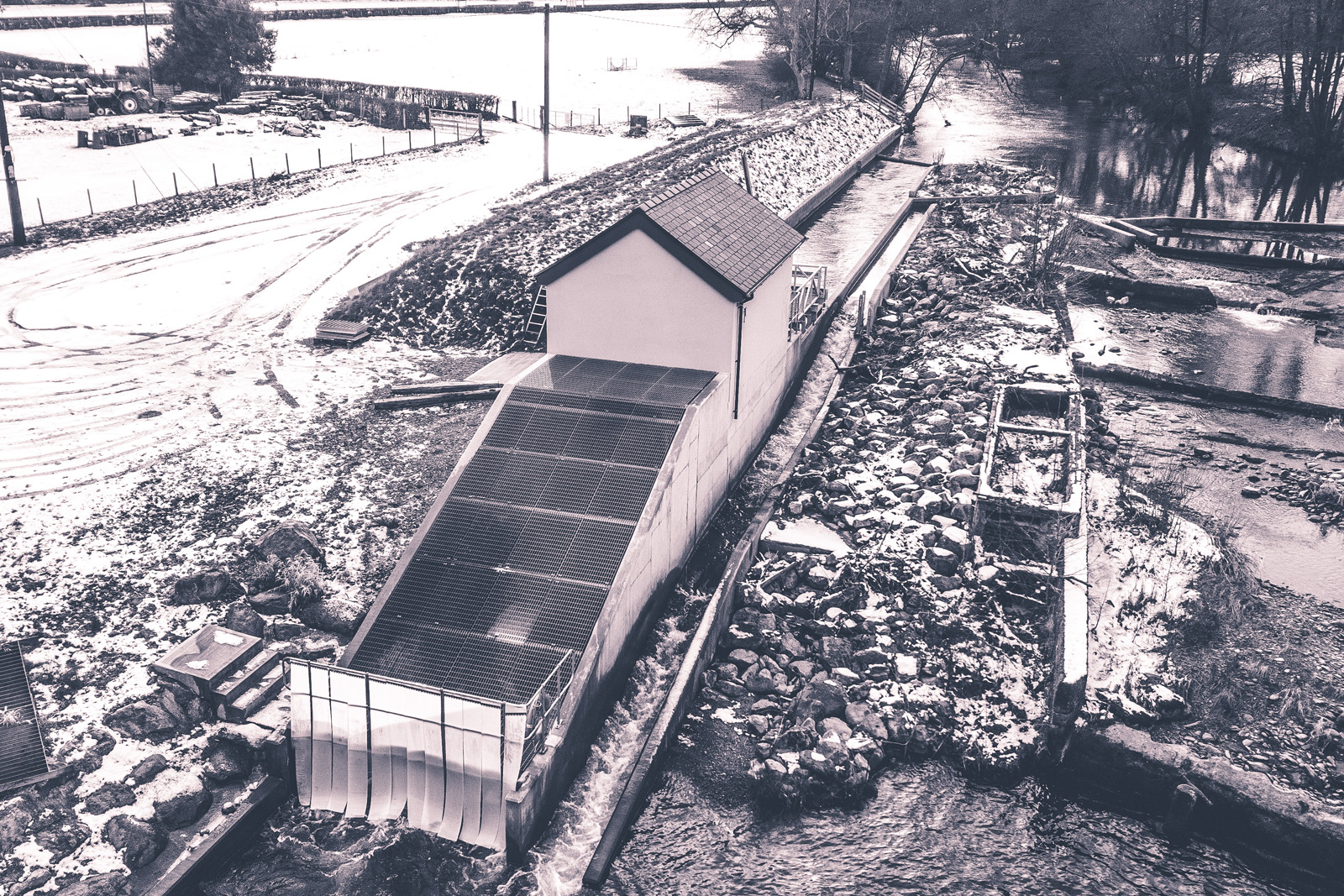 Client:
Rhug Estate, Lord Newborough & Corwen Electricity Co-operative
Project title:
Rhug Estate Hydro Scheme
Project details:
EWP provided a wide range of professional services for this community hydro electric project. Water from the Nant y Pigyn stream on the Rhug Estate in Denbighshire is diverted through 750m of pipework to a generating unit in Corwen which lies some 150m below the intake structure. The project included extensive temporary works relating to the assessment and strengthening for removal of an existing 30m span bridge, design of a crane mat for the lifting operations, liaison with Denbighshire County Council over removal of the bridge, design of sheet piling as temporary works, extensive reinforced concrete designs for the intake structure and modifications to the existing weir system.
Services provided:
Extensive and wide ranging temporary works designs
Bridge Assessment Calculations and the design of strengthening modifications
Liaison with the Local Authority
Design and Detailing of Reinforced Concrete Structures
Construction Advice
Ready to start your project and appoint your support team?
We can provide Civil, Structural and Building Engineering support services at all stages of a project. The scope of our support can be extended by EWP working in tandem with our sister company, Egniol Environmental Limited.

If you would like to consult with us about how we can make a positive difference to your project, then please get in touch with any member of our senior team.
Get In Touch!